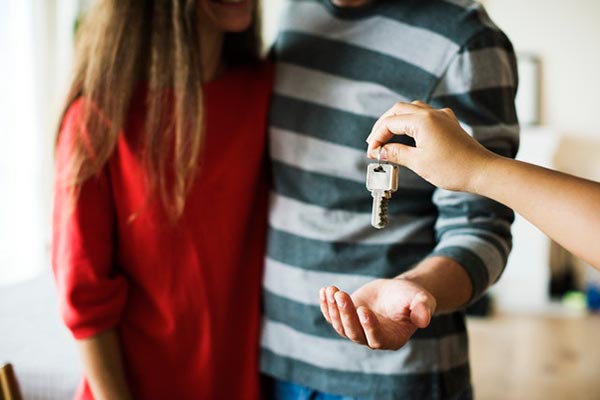 As we approach the final few months of the year, you may have your eyes set on being a homeowner in 2019. If so, you need to prepare for homeownership as early as NOW, which will help you have a smooth and quick process by the time you're ready to shop for a mortgage. Listed below are five things you can include in your checklist towards owning a home.
1. Get a Copy of Your Credit Report
Your credit report will contain the credit scores that mortgage lenders will refer to when setting the terms and interest rates of your home loan. If you haven't requested for a credit report from any of the three major credit bureaus (Experian, Equifax, and TransUnion) in the last 12 months, you can get one right now free of charge. Look at each report to check if all your accounts are yours and the details are accurate. If you see errors, such as a credit card under your name but not in your possession, report it to the credit bureau.
2. Pay Your Bills on Time
In the months leading up to your home purchase, your credit score needs to be as high as possible. That means paying off your bills on time and paying down large balances on your credit cards. The last thing you want is for your credit score to take a hit just because you couldn't hold off on buying the newest iPhone. Remember, late payments on your bills (particularly your credit cards) are all but guaranteed to hurt your score.
3. Set a Budget
By now you should also have a good idea of how much you can realistically pay on monthly mortgage payments. The rule of thumb is simple: no more than 30 percent of your gross income should be set aside for housing expenses, including insurance fees and taxes. Remember, with a 15-year mortgage, your options for houses may be limited to smaller homes. But with a longer mortgage term, you can buy a larger house but end up paying more in the long run.
4. Identify Wants from Needs
OK, you now have a general idea of how much house you can afford. Now it's time to figure out what features are necessities to you and what are things you can compromise on.
For instance, location may be absolutely critical to you—you want somewhere close to work and school.
In terms of house features, how many bedrooms and bathrooms do you need? Do you need a garage?
Are you willing to buy a fixer-upper and use the savings on repairs and upgrades?
Once you have a list of wants and needs, it becomes easier to strike off certain properties that don't match what you're looking for.
5. Defer Large Purchases and Other Financial Decisions
If you're looking to purchase a new car or take on a personal loan, it's a good idea to wait until closing on the house. Likewise, avoid opening any new credit card accounts or other lines of credit until then. If a lender sees you seeking other kinds of debt, you may be considered a riskier borrower, which results in you getting less attractive mortgage terms or interest rates.
If you need assistance in your application for a home loan, mortgage advisor Chris Lamm can you walk you through the entire mortgage process. Get in touch with him today by calling our offices at 530-282-1166 to schedule a consultation.
Questions? Contact Chris Today!