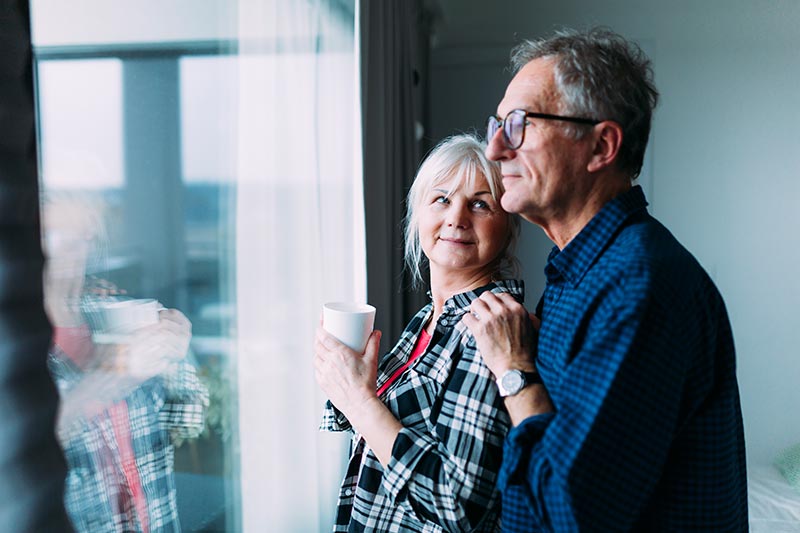 The equity you've worked hard to build in your Redding, CA home won't go to the bank, it will remain yours, but in a potentially more useful form. The whole purpose of a Home Equity Conversion Mortgage (HECM) is to convert your home equity into a combination of assets: a guaranteed life interest in the home for you and your spouse — so you can use it for the remainder of your lives, without any worry of foreclosure — PLUS an amount of money that you can use however you choose, whether in the form of a lump sum, monthly tax-free income, or a revolving line of credit. This by the way, is where the reverse mortgage gets almost too good to be true, so make sure you grasp how advantageous this can be.
When setting up your reverse mortgage, an Initial Principal Limit calculation will be done based on your age and the current Redding, CA home value. For example, let's say you are 62 years old and your home is valued at $600k. The Initial Principal Limit would be approximately 50% of your current home value, or about $300k. That's the amount you can borrow, and you can use it in any way you want. You could pay off an existing mortgage or any other high-interest debt. You could put the money into investments, buy a second home close to the kids or purchase anything else you want with it. If you'd rather have a steady income, you could choose to have your money in tax-free monthly distributions instead of a lump sum.
On the other hand, if you really don't need the money at the time you open the reverse mortgage, you could choose instead to set it up as a revolving line of credit, available for you to use whenever a time comes that you do need it. If a need arises, you draw the amount you want into your checking account. If you would like, you could make payments to reduce the line of credit, just like a credit card or any other line of credit. However, what makes this option really attractive is that this line of credit will grow at the rate of interest on the loan, regardless of your loan balance, for life.
Why is that important? Think about this; what could you do with a line of credit that is guaranteed to grow at 5 or 6% per year for the rest of your life? That expansion in the credit line could be utilized to offset any increasing interest that might accrue on any amount you draw. Or, if you are not utilizing the full balance, you could just keep it as a piggy bank of credit, waiting for a time when you need it, but will keep growing until the last remaining spouse passes away or moves out of the home. Do you have any other asset that will continue to grow at 5 or 6% regardless of market conditions until both you and your spouse have passed away?
It gets even better than that. Let's suppose, that at some point down the road your line of credit has grown to $900k but your Redding, CA home is only worth $800k. Remember what we said about a reverse mortgage being non-recourse? The lower value of the home has no impact on your use of the full line of credit. You can draw the full $900k and deposit it in your checking account or use it in any way you choose. Your home is on the hook for that $900k, not you. If it ever happens that the balance of your line of credit is more than the value of your home, there will be no financial hit to you, your heirs, or your estate.
Questions? Contact Chris Today!