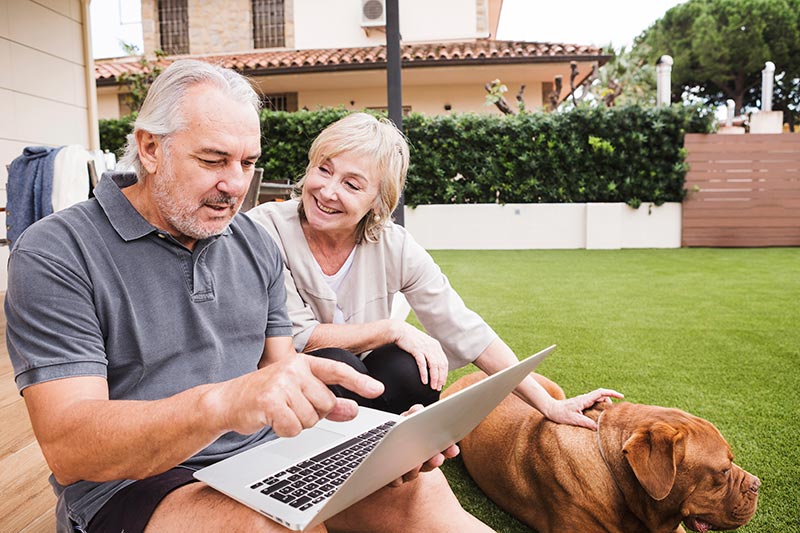 More and more, retirees and older Americans in Redding, CA are turning to reverse mortgage loans as a way to reclaim control of their hard-earned equity. After all, there should be some kind of reward to making those mortgage payments for all those years. That home equity is yours … so why not use it?
The reason that not everyone is so gung-ho about reverse mortgages is because there is a general lack of understanding in how they work. With this in mind, we're going to provide some clear cut reverse mortgage examples. By the end of this post, we think you'll have a better idea of how you can use a reverse mortgage to benefit your retirement.
Reverse Mortgage Example 1: HECM
Although reverse mortgages were designed by the federal government to assist retirees, they are not grants. This is a very real loan that you are taking out, borrowing against your current Redding, CA home's equity. The loan funds can come through in a lump sum or monthly installments, but it's still a loan.
That means that you are on the hook for what is owed. Now, unlike traditional loans, you don't have to make any payments on the balance. That's because the loan funds are "created" by your home equity, and the loan does not become due until the house is sold or the borrower passes away.
With an HECM Reverse Mortgage, you can use the funds for whatever you like, from home repairs to globe-trotting vacations. But remember: it's all coming out of your existing home equity.
Reverse Mortgage Example 2: Proprietary
Unlike the HECM Reverse Mortgages that we looked at above, Proprietary Reverse Mortgages are not managed by the federal government. This means that there is no actual cap on the actual loan amount. This means that it is actually possible to borrow more than the value of your current equity.
In addition to higher loan amounts, Proprietary Reverse Mortgages also come with higher interest rates. For this reason, they are not always a good idea for inexperienced borrowers. However they can yield a significant benefit if used properly.
Reverse Mortgage Example 3: Single-Purpose
A single-purpose reverse mortgage is quite common, but it doesn't have the same freedom as an HCEM or Proprietary loan. As the name suggests, single-purpose reverse mortgages are designed to help the homeowner with a single financial need. In almost all cases, this is home-repair, property taxes, or other property-related upkeep costs.
In other words, single-purpose loans cannot be used for vacations, or for buying a new house. The lender pre-approves the loan for an agreed use, and harsh penalties can exist for non-compliance.
Reverse Mortgage Example 4: For Purchase
It's actually possible to use your reverse mortgage to finance the purpose of an entirely new home. A for-purchase reverse mortgage is tailor-built for this purpose. It allows for the entire loan amount to be used for the purchase of a new home, with the borrower covering the rest.
Remember: These examples are intended to provide a starting point for your research. Before you apply for a reverse mortgage in Redding, CA, be sure to discuss you intentions with a financial professional.
Questions? Contact Chris Today!