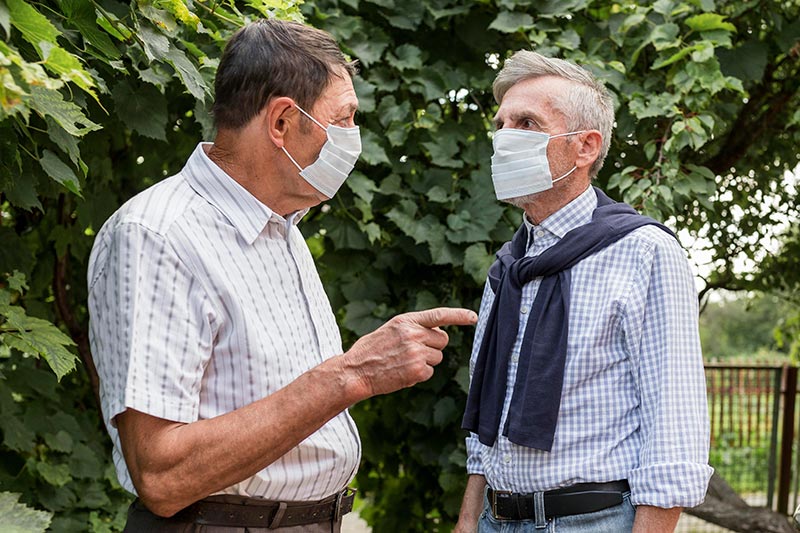 Over the last few months, the outbreak of COVID-19 has widely disrupted the day-to-day of our citizens and economy. Unsurprisingly, the reverse mortgage market in Redding, CA has experienced this impact in full-force.
Because reverse mortgages can be used to turn home equity into cold-hard cash, it makes sense why many Americans are turning to them as a way of surviving the downturn. But taking out a reverse mortgage loan in this climate is not business-as-usual.
If you're thinking of pursuing a reverse mortgage loan in Redding, CA during the pandemic, you're going to need to take some things into consideration. In this post, we're going to answer the following questions:
Have reverse mortgage interest rates changed because of COVID-19?
How are loan closings and signings for reverse mortgages handled during COVID?
Can I still get an appraisal for a reverse loan during the pandemic?
But before we begin, let's cut to the chase: Reverse mortgages are still available. For some people, they might be an even more viable option than ever.
COVID-19 and Reverse Mortgages
There are a few reasons why the reverse mortgage industry in particular has been affected by the pandemic. Firstly, reverse mortgage loans are generally taken by older homeowners. Federal HECMs require that the applicant be at least 62, and many applicants are much older.
According to the CDC, people who "are in their 60s or 70s" are at higher risk for severe illness as a result of COVID-19. This means that reverse mortgage lenders, appraisers, and advisors have all had to re-think the way certain things are done.
Current Reverse Mortgage Interest Rates
Back in March, the U.S. Federal Reserve made the biggest one-time cut to interest rates ever. It amounted to a full half a percentage point, and it was targeted directly at addressing the economic impact of COVID-19.
While traditional mortgages are somewhat insulated against the effects of a rate cut, reverse mortgages are far more flexible. This means that today's borrows have an opportunity to receive higher loan proceeds. In other words, today's low-interest environment is actually a great time to explore reverse mortgage options in Redding, CA.
Closings, Signings, & In-Person Deals during COVID
The reality of any loan process is that at some point, it is going to require physical signatures. These face-to-face encounters are no longer as safe as they used to be, especially considering the higher average age of both borrowers and lenders in the reverse mortgage industry.
Because there really isn't much of an option, most closings and signings are still happening when they are needed. However, industry professionals have made great advancements in promoting intrapersonal safety. For instance, document signings can be held outside if requested, and following other basic COVID-19 guidance can also decrease the inherent risk.
Reverse Mortgage Appraisals During COVID-19
Traditionally, getting approved for a reverse mortgage in Redding, CA required a thorough appraisal. This involved a licensed professional combing through your home and taking notes on every nook and cranny. But because of the issues we discussed above regarding borrower safety, this is no longer a viable option for some people.
Older individuals who need an appraisal can now qualify for either an "exterior only" or "desktop only" appraisal. Not all individuals will qualify, but the FHA has suggest that a majority of applicants are expected to be approved.
The Takeaway: Getting a Reverse Mortgage during COVID-19
With the low-interest environment, this might be the best time to explore reverse mortgage loans. But take the time to do your research, and if possible, consult with a professional advisor before committing to anything.
Questions? Contact Chris Today!